FRP Tank Mobile Foam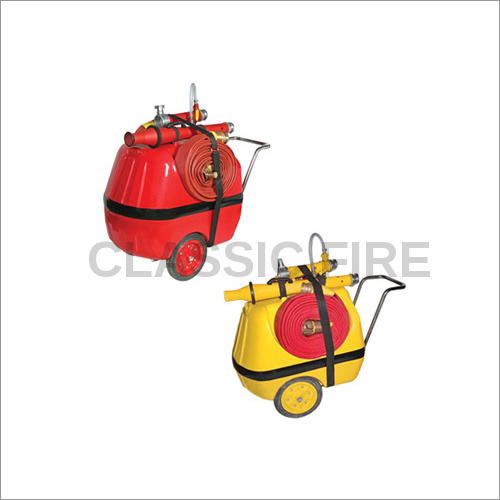 FRP Tank Mobile Foam
Product Description
In order to satisfy the diverse preferences of our valuable clients, we are offering superior quality FRP Tank Mobile Foam that is made under the guidance of our adroit professionals. Also, they are suitable for any type of foam & are available in various alternative arrangements. Maintenance free, highly efficient and rugged construction is features of offered product. We check the FRP Tank Mobile Foam on construction and durability parameters before offering to the clients at reasonable rates.
Specification :
Mobile Foam Cart with Corrosion Resistant FRP Tank
Lightweight and Durable for use in rugged conditions
First aid and Rapid Deployment in high risk areas
Easy access in narrow passages where Fixed Piping or Fire Vehicle are inaccessible.
Tank Mounted on a Steel Structure with 2 Solid Rubber Wheels for ease of mobility.
Available with Tank Capacity of 100,150 and 200 Liters
Aluminum Alloy Low Expansion Foam Branch 225 LPM or 450 LPM along with Corresponding 3 % or 6 % Fixed Inline Inductor made of Aluminum Alloy supplied as Standard Equipment
Provision for Storage of 2 No of 15 Meters X 63 MM Type A/Type B Hose along with Couplings.
Variable Inline Inductor, Medium Expansion Foam Generator and Fire Hoses are optionally supplied.